Enterprise Resource Planning (ERP) is an essential tool for managing a company's resources, including inventory, human resources, finances, and operations. Traditionally, companies have implemented ERP systems on-premise, where the software is installed and managed on company-owned servers. However, in recent years, top cloud-based ERP solutions have become increasingly popular, and for a good reason. 49% of brands have improved their business processes after ERP implementation.
In this blog, we'll explore why cloud-based ERP is becoming the standard for businesses and how it can benefit organizations of all sizes.


What is Cloud-Based ERP?
Cloud computing and ERP, also known as SaaS ERP, is a software delivery model that provides businesses with access to enterprise-grade software applications over the internet. Unlike traditional on-premise ERP systems, cloud-based ERP systems are hosted in the cloud by a third-party provider, and businesses can access them through a web browser or mobile device. The provider takes care of the maintenance, upgrades, and security of the software, enabling businesses to focus on their core operations.
Before we directly jump to the implementation process, let us discuss some compelling benefits of using ERP.


Cloud-based ERP benefits
Flexibility
Cloud-based ERP systems offer businesses greater flexibility than on-premise systems. Businesses can access their software using any internet-connected device from anywhere at any time using cloud-based ERP. This means employees can work remotely or from different locations, without being tied to a physical office or specific hardware. Cloud-based ERP systems also offer greater flexibility in terms of customization and scalability, allowing businesses to adjust their software to meet their specific needs as they grow and evolve.
Traditional on-premise systems are often more expensive than cloud-based ERP systems. With cloud-based ERP, businesses pay a monthly or annual subscription fee rather than a large upfront investment for hardware and software. This subscription model means businesses can avoid the high initial costs of on-premise ERP, as well as ongoing costs for maintenance, upgrades, and IT support. Additionally, since companies can easily scale up or down as required and only pay for the resources they use, these ERP systems provide greater cost predictability.
One of the main benefits of using cloud-based ERP is scalability. Because they are readily scalable, cloud-based ERP systems enable businesses to add or remove users, features, and functions as their requirements change. This means that businesses can quickly and easily adapt to changes in their business environment without the need to invest in expensive hardware or software.
Cloud-based ERP systems are often more secure than on-premise ERP systems. Cloud service providers typically invest heavily in security measures to protect their clients' data from cyber threats. This includes features such as data encryption, firewalls, and multi-factor authentication. Additionally, cloud-based ERP systems can be accessed from anywhere, which means that businesses can continue to operate even in the event of a disaster.
Cloud-based ERP systems are accessible from anywhere with an internet connection. This means that employees can access the system from home, on the go, or from a remote location. This increased accessibility can help businesses to improve collaboration and communication between team members, regardless of their location.
Cloud-based ERP systems provide real-time data, which means that businesses can make decisions based on up-to-date information. This can help businesses to respond quickly to changes in their environment, which can be critical in highly competitive industries.
Integration with other systems
Cloud-based ERP systems can be easily integrated with other systems, such as customer relationship management (CRM) and supply chain management (SCM) systems. This can help businesses to streamline their operations and improve efficiency. Additionally, cloud-based ERP systems can be integrated with third-party applications and services, such as payment gateways and accounting software.
ERP systems are typically updated automatically, which means that businesses always have access to the latest features and functions. This can help businesses to stay competitive and improve their operations without the need for costly upgrades.
These benefits make cloud-based ERP a compelling option for businesses of all sizes, and can help businesses to improve their operations and stay competitive in today's fast-paced business environment. Now that you know how ERP adoption can benefit you, let us discuss how you can implement ERP in your business and the best practices to follow.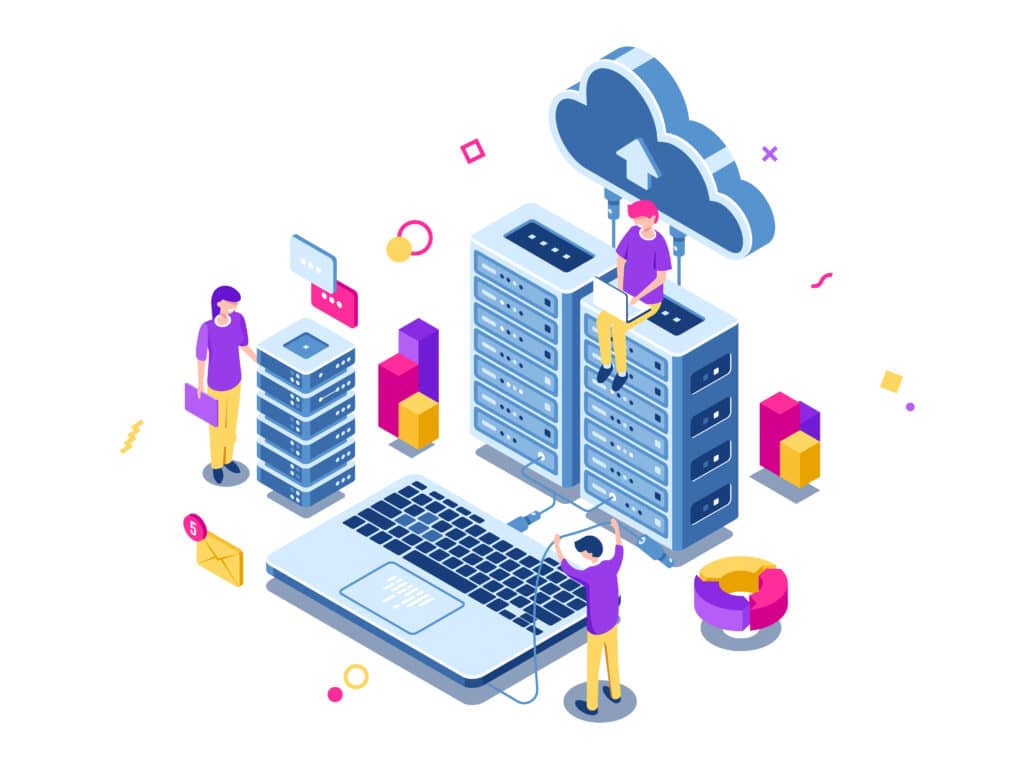 Steps Involved in the Implementation
Plan and Prepare: Planning and preparation are the initial steps in putting the ERP system in place. This includes determining your company's needs, picking the best ERP program, and developing a project strategy that details the implementation procedure and timelines.


Configure and Customize: The ERP system must then be configured and customized to match your unique business requirements. This entails creating user accounts, designing workflows, and configuring the system to comply with your organizational needs and business procedures.


Test and Validate: Once the system is configured, you should test and validate the system to ensure it is working as expected. This involves running test scenarios, verifying data accuracy, and checking that the system is meeting your business requirements.


Train and Deploy: The final step is to train users and deploy the system. Now you need to provide training and support to users to ensure they understand how to use the system effectively. You should also provide ongoing support and maintenance to ensure the system continues to meet your business needs.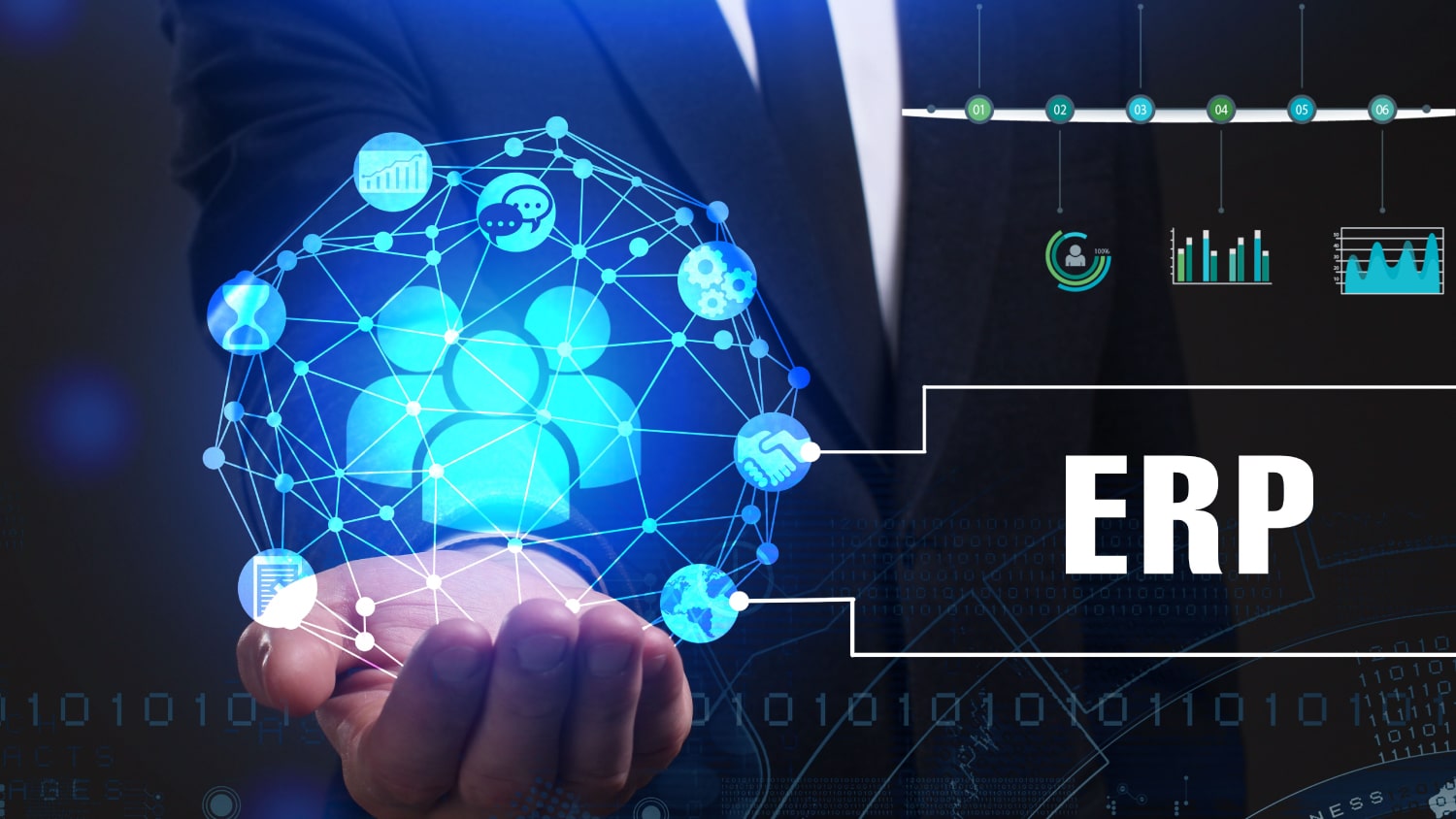 Challenges of Cloud-Based ERP 
Best Practices for Successful Cloud-based ERP Implementation
Define Your Business Requirements: Before you start the implementation process, you should define your business requirements and objectives. This will help you select the right ERP software and ensure the system is configured to meet your specific business needs.


Select the Right Vendor: When selecting an ERP vendor, it's important to choose a vendor that has experience with cloud-based ERP systems and has a proven track record of successful implementations.


Create a Detailed Project Plan: Creating a detailed project plan is essential for a successful implementation. The plan should outline the implementation process, timelines, and responsibilities of all stakeholders involved in the project.


Test the System Thoroughly: Testing the system thoroughly is essential to ensure it is working as expected. This involves running test scenarios and verifying data accuracy to ensure the system is meeting your business requirements.
Conclusion
cloud-based ERP systems have swiftly become the standard choice for businesses, offering scalability, accessibility, cost-efficiency, security, and continuous improvements that are essential for thriving in the modern digital landscape. Embracing the cloud is not just an option; it's a necessity for organizations looking to stay competitive and adaptable in today's dynamic business world.
Frequently Asked Questions