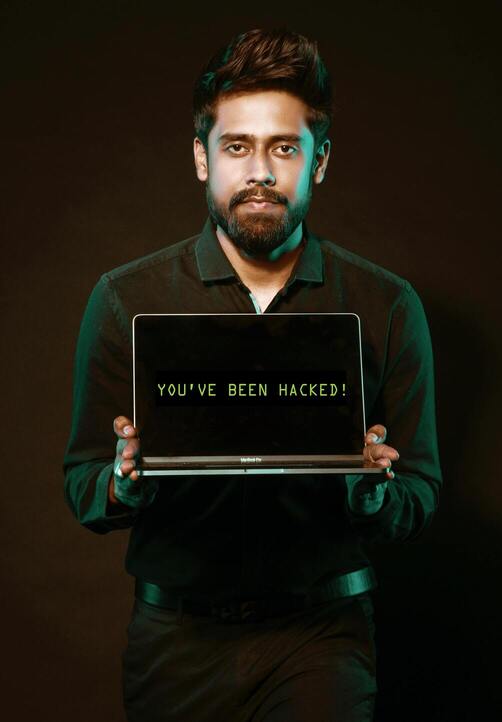 Cybersecurity is a critical worry for people and organizations as technology advances and cyber-attacks become more sophisticated. As we approach 2023, cybersecurity trends are anticipated to concentrate on new technologies and practices aimed at preventing and mitigating cyber attacks.
This article will highlight some of the top cybersecurity trends to look for in 2023, such as the use of artificial intelligence, the rise of quantum computing, zero-trust architecture, cloud security, and IoT security. Individuals and organizations can better prepare themselves to protect their private information and assets from cyber threats by staying informed about these trends.
01) Rise of Automotive Hacking
Modern cars are outfitted with automated software that provides seamless connectivity for drivers in areas such as cruise control, engine timing, door lock, airbags, and sophisticated driver assistance systems. In addition, these vehicles interact using Bluetooth and Wi-Fi technologies, which exposes them to a number of vulnerabilities and threats from hackers.
With the increased use of automated vehicles, gaining control of the vehicle or using microphones for eavesdropping is anticipated to increase in 2023. In addition, self-driving or autonomous vehicles employ an even more complicated mechanism that necessitates stringent cybersecurity safeguards.
02) Potential of Artificial Intelligence (AI)
With AI being introduced in all market sectors, this technology, combined with machine learning, has brought about significant changes in cybersecurity. For example, AI has played a critical role in the development of automated security systems, natural language processing, face recognition, and automatic threat detection.
However, it is also being used to create innovative malware and attacks to circumvent the most recent data security measures. AI-enabled threat detection systems can predict new attacks and immediately inform administrators of any data breach
03) Mobile is the New Target
In 2019, cybersecurity trends predicted a significant rise in mobile banking malware or attacks, making our handheld devices a potential target for hackers. Our photos, financial transactions, emails, and messages pose more significant risks to people. As a result, the virus or malware on smartphones may catch the attention of cybersecurity trends in 2023.
04) Cloud is Also Potentially Vulnerable
Security measures must be continuously monitored and updated to protect the data from leaks as more and more businesses establish themselves in the cloud. Even though cloud applications like those from Google and Microsoft have strong security measures in place, user error, malicious software, and phishing attacks still have a significant user end source.
05) Data Breaches: Prime target
Data will remain a top concern for businesses all over the world. Today's main objective is to protect digital data, whether for an individual or an organization. Hackers can access personal information through any tiny bug or weakness in your computer's software or browser.
New, stringent rules With the implementation of the General Data Security Regulation (GDPR) on May 25, 2018, people in the European Union now have access to data protection and privacy (EU). Similarly, the California Customer Privacy Act (CCPA) came into effect on the 1st of January 2020 to protect consumer rights in the state of California.


06) IoT with 5G Network: The New Era of Technology and Risks
A new age of interconnectivity with the Internet of Things will be possible with the arrival and expansion of 5G networks (IoT). Unfortunately, multiple devices communicating with one another expose them to threats from the outside world, assaults, or unidentified software bugs. Even Chrome, the most popular browser in the world backed by Google, was discovered to contain significant bugs.
Because 5G architecture is still relatively new, extensive study is needed to identify vulnerabilities and strengthen the system's defenses against outside attacks. The 5G network may experience numerous network assaults at every stage that we are unaware of. To prevent data breaches, makers must be very careful when creating sophisticated 5G hardware and software.
07) Automation and Integration
Automation must be incorporated to provide more sophisticated control over the data because data size is increasing daily. In addition, automation is more valuable than ever because of the pressure placed on professionals and engineers by today's hectic work demands to provide fast and effective solutions.
To create more secure software in every way, security measurements are integrated into the agile development process. In addition, due to the difficulty in protecting large and complex web applications, automation, and cybersecurity are important concepts in the software development process.


08) Targeted Ransomware
It is another significant cybersecurity development that we cannot disregard. Industries, particularly those in developed countries, depend heavily on particular software for daily operations. For example, they want a Cry assault on National Health Service hospitals in Scotland and England corrupting over 70,000 medical devices. These ransomware targets are more targeted.
Although ransomware typically threatens to publish the victim's data if a ransom is not paid, it can also impact big businesses or entire countries.
09) State-Sponsored Cyber Warfare
The struggle for supremacy between the Western and Eastern nations won't be stopped. Even though the attacks are rare and have a big effect on events like elections, tensions between the US and Iran or Chinese hackers frequently make international news. Additionally, since there will be more than 70 polls this year, criminal activity will increase at this time. The top cybersecurity trends for 2023 will likely be high-profile data leaks, political intrigue, and commercial secrets.
10) Insider Threats
One of the main causes of the data breach is still a human mistake. Millions of stolen data can bring down an entire company on any bad day or purposeful loophole. Verizon's data breach report provides strategic insights on cybersecurity trends, showing that employees either directly or tangentially carried out 34% of all attacks. Therefore, be sure to raise consciousness about data security throughout the facility.



Cybersecurity in the workplace
Cybersecurity in the workplace protects a company's digital assets, including hardware, software, and data, from unauthorized access, theft, or damage. Cybersecurity has become a critical concern as businesses increasingly rely on technology. This article will discuss the importance of cybersecurity in the workplace and some best practices for ensuring your business is secure.

Protecting sensitive data:
In the workplace, protecting sensitive data is crucial as it can lead to financial loss, legal penalties, and damage to the business's reputation. According to a report by Varonis, in 2020, 63% of organizations had over 100,000 folders open to all employees, and 53% of organizations had more than 1,000 sensitive files accessible to every employee. This highlights the need for businesses to implement robust cybersecurity measures to protect their sensitive data.
Preventing financial loss:
Cybersecurity breaches can lead to significant financial loss for businesses. According to a report by IBM, the average data breach cost in 2020 was $3.86 million. This includes expenses related to investigation, recovery, and lost business opportunities. Small businesses are not immune to cybersecurity breaches.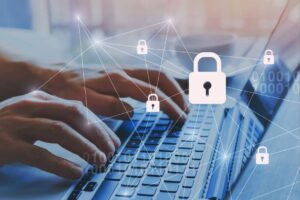 Maintaining business reputation:
A cybersecurity breach can also damage a business's reputation, resulting in lost customers and revenue. According to a survey by Security.org, 66% of consumers would stop doing business with a company that experienced a data breach. Furthermore, 65% of consumers would not do business with a company that had experienced multiple data breaches.
Regulatory compliance:
Businesses must also comply with various data protection laws, such as the General Data Protection Regulation (GDPR) in the European Union and the California Consumer Privacy Act (CCPA) in the United States. Failure to comply with these regulations can result in significant fines and penalties. For example, under the GDPR, fines can be up to €20 million or 4% of a company's global annual revenue, whichever is greater.


Tips for improving cybersecurity
Employee Training:
According to a study by IBM,

95%

of all cybersecurity incidents involve human error. Unfortunately, employees are often the weakest link in an organization's cybersecurity defense.

Another study by PhishMe found that organizations that conduct regular employee training on phishing and other cybersecurity threats see a

72%

reduction in phishing susceptibility among their employees.

In addition, a report by the Ponemon Institute found that the average cost of a data breach caused by human error was

$3.33

million, which highlights the importance of investing in employee training.


Multi-Factor Authentication:
According to Microsoft, multi-factor authentication can block

99.9%

of account compromise attacks.

A Google study found that adding a recovery phone number to an account can block up to 100% of automated bots, 96% of bulk phishing attacks, and 76% of targeted attacks.

Verizon's

2021 Data Breach Investigations Report also found that multi-factor authentication is one of the top controls to prevent compromise.


Encryption:
According to a report by the Ponemon Institute, the average data breach cost for organizations that do not use encryption was $4.75 million, compared to $3.54 million for organizations that use encryption.

In addition, the same report found that organizations that extensively use encryption technologies are less likely to experience a data breach.


Regular Updates and Backups:
According to a National Cybersecurity Alliance study,

60%

of small businesses fail within six months of a cyberattack. However, regular backups can help mitigate the impact of a cyberattack by allowing organizations to recover their data.

Additionally, a report by the UK government found that 80% of cyber attacks can be prevented by implementing simple cybersecurity measures such as software updates.
Conclusion
The most significant cybersecurity developments that 2023 is expected to bring about are some of these. These cybersecurity trends will cause organizations to be less inclined to bolster their security measures. Businesses are expected to pay over $100 billion this year on asset protection alone. As infrastructure security is now a major part of almost every organization, it would be wise to start their learning curve in cybersecurity today so that they can become experts for tomorrow.
Frequently Asked Questions