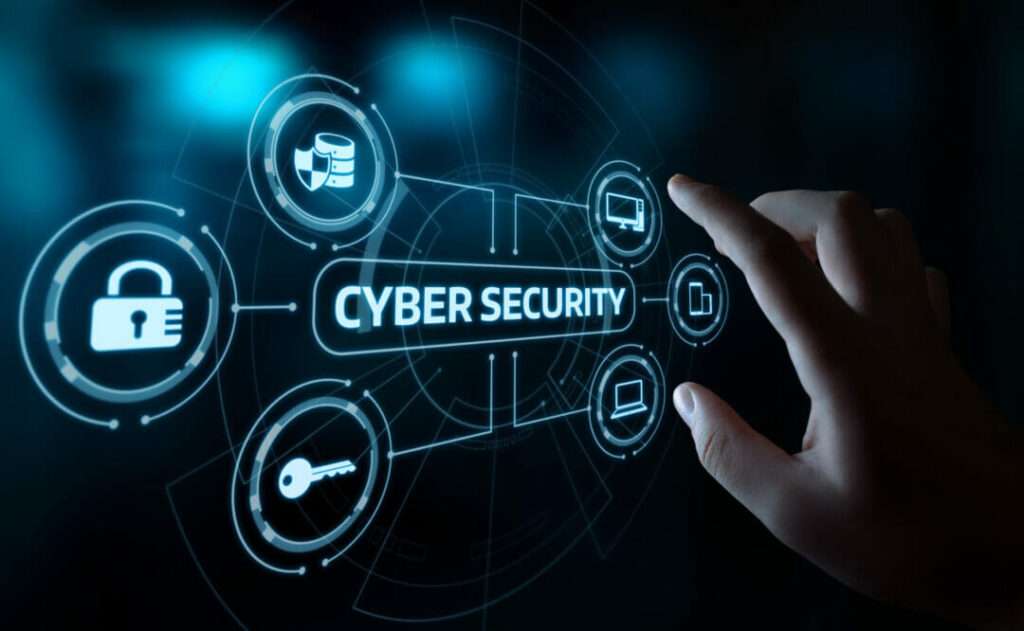 Running a business takes a lot of patience and strategic planning. As cyberattacks are increasing every day, it is vital to take measures to keep business data safe & secure. While most companies are already working on their cybersecurity strategy for ensuring safety, nearly half of the small businesses spend less than $1,500 monthly on cybersecurity. 
According to industry experts, it is high time for businesses to create effective cybersecurity strategies for a secure operational flow. In this article, you will learn a few tips to create a successful cybersecurity plan for your business.
But before that, let's understand how cybersecurity solutions help businesses.
Protects sensitive data: Cybersecurity measures such as firewalls, encryption, and access controls help safeguard sensitive business and customer data. This protection is especially critical for start-ups needing more resources to recover from a data breacha.


Builds customer trust: When businesses protect their customers' personal and financial information, it helps build trust and confidence in the brand. This can lead to better customer loyalty and repeat business.


Reduces financial losses: Cybersecurity breaches can result in significant financial losses for businesses, including the cost of investigating the breach, repairing systems, and compensating affected parties. By investing in cybersecurity measures, companies can minimize the risk of financial losses due to data breaches.


Enhances reputation: A cyberattack can affect a business's reputation and trust from customers and stakeholders. By demonstrating a commitment to cybersecurity, companies can enhance their reputation and position themselves as trustworthy and reliable.
Overall, it is essential to have a cybersecurity solution in 2023 if a business is looking for a hassle-free growth and transactional flow.
How do Cyberattacks Affect any Business?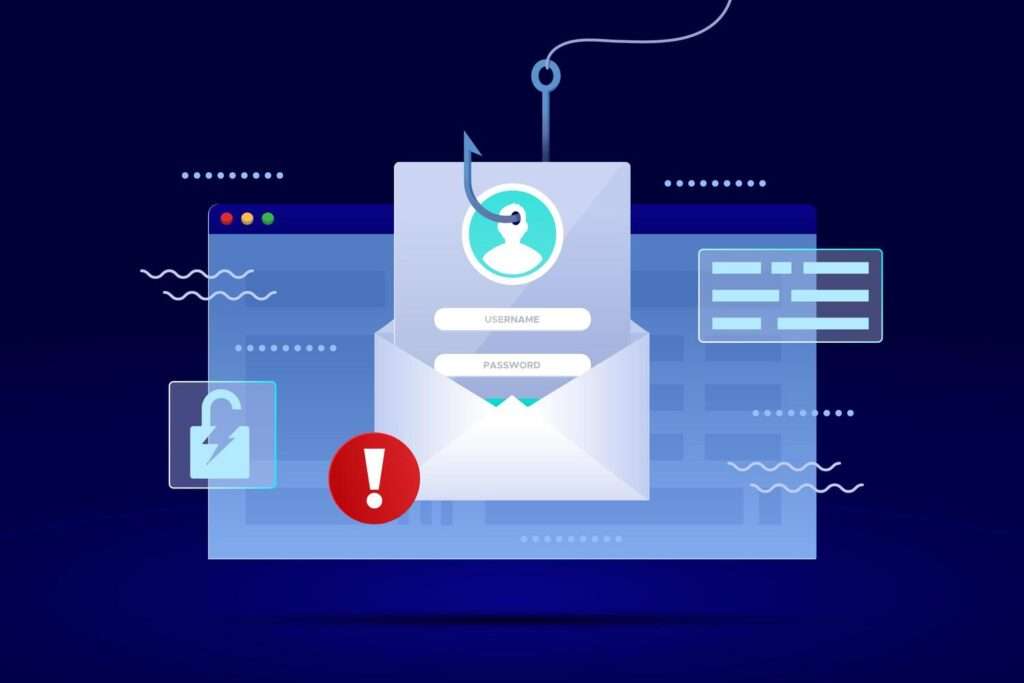 Cyberattack incidents can have a huge negative impact on businesses. Here are a few types of cyber incidents:
Malicious cyberattacks (e.g., via ransomware)
Virus compromising your network
Accidental data breach (e.g., sensitive data sent to the wrong address)
Let us understand how cyberattacks affect businesses-
01) Financial Loss
According to the 2022 Cost of a Data Breach Report by IBM, the average cost of a data breach globally in 2022 was $4.35 million. This represents a 2.6% increase from the 2021 amount of $4.24 million. The report also found that the average cost per compromised record was $164, up from $150 in 2021.
02) Loss of Client's Trust
As soon as the news of a threat attacking the company successfully spreads, clients associated with the firm often step back due to a breach of trust. Based on studies, around 70% of clients switch to reliable providers in the occurrence of even a small data breach, no matter whose fault is. Isn't this fact enough to prevent a data breach in the future?
Steps to Create an Effective Cybersecurity Strategy
Step1. Consider the Various Cyber Risks Affecting your Business
First thing first, when it comes to building a strategy, you need to conduct an internal assessment to comprehend what kinds of threats your business is dealing with already or may deal with in the future.
This involves identifying and evaluating potential threats and vulnerabilities to your network, systems, and data. Conducting a security assessment can help to identify weaknesses in your current security measures and provide insight into potential risks. 
You can develop a targeted and effective cybersecurity strategy that addresses these concerns and provides the necessary safeguards to protect against cyber threats. Regular risk assessments should be conducted to ensure that your cybersecurity strategy remains current and effective in addressing new and evolving threats.
A new age of interconnectivity with the Internet of Things will be possible with the arrival and expansion of 5G networks (IoT). Unfortunately, multiple devices communicating with one another expose them to threats from the outside world, assaults, or unidentified software bugs. Even Chrome, the most popular browser in the world backed by Google, was discovered to contain significant bugs.
Because 5G architecture is still relatively new, extensive study is needed to identify vulnerabilities and strengthen the system's defenses against outside attacks. The 5G network may experience numerous network assaults at every stage that we are unaware of. To prevent data breaches, makers must be very careful when creating sophisticated 5G hardware and software.
Step 2. Figure out the Level of Cybersecurity Maturity of Your Company:
Assessing your organization's level of cybersecurity maturity is a critical step in understanding your cybersecurity risks and developing an effective strategy to address them. One approach is to use the National Institute of Standards and Technology (NIST) Cybersecurity Framework, which provides comprehensive guidelines and best practices for organizations to improve their cybersecurity posture.
The NIST framework includes five core functions: Identity, Protect, Detect, Respond, and Recover. Each function is broken down into subcategories, which provide a more detailed view of specific cybersecurity activities.
To determine your organization's level of cybersecurity maturity, you can use a tool such as the Acronis Security Assessment Questionnaire. This questionnaire is based on the NIST framework and includes 50 questions related to the five core functions of the framework. By answering these questions, you can identify your organization's strengths and weaknesses and determine where to focus your cybersecurity efforts.
Another important factor to consider when assessing your organization's cybersecurity maturity is the data types you store and the systems you use. For example, if you store sensitive customer data, such as financial or personal information, you may need to implement additional safeguards to protect against data breaches and cyberattacks.
It is another significant cybersecurity development that we cannot disregard. Industries, particularly those in developed countries, depend heavily on particular software for daily operations. For example, they want a Cry assault on National Health Service hospitals in Scotland and England, corrupting over 70,000 medical devices. These ransomware targets are more targeted.
Although ransomware typically threatens to publish the victim's data if a ransom is not paid, it can also impact big businesses or entire countries.
After the assessment, the most vital thing you can do is identify the loopholes in protection. You can double-check the tools and software you use to protect your business from possible threats. You must ensure that software can prevent and detect cyberattacks and provide to mitigate future risks.
Step 4: Finalize Your Cybersecurity Strategy
Once you have assessed your organization's cybersecurity risks and identified potential vulnerabilities, the next step is to finalize your cybersecurity strategy. This involves documenting your cybersecurity policies, plans, and procedures, including risk assessments and incident response plans.
Your cybersecurity strategy should also include training for all employees in your organization. It is crucial that everyone understands their role in protecting the organization's assets and is aware of potential risks and threats.
In addition, your organization must have a response plan in case of a cybersecurity incident. This plan should include specific steps to take during and after an attack, such as isolating infected systems, notifying stakeholders, and initiating a disaster recovery plan. It is also essential to have a crisis management plan that includes communication strategies for internal and external stakeholders, including employees, customers, and partners.
By having a well-documented strategy and response plan, you can minimize the impact of a cyber incident and quickly recover from any damage.
Elements of a Strong Cybersecurity Plan
A robust cybersecurity plan is essential to protect businesses from cyberattacks. Here are some Cybersecurity statistics that highlight the importance of the elements of a strong cybersecurity plan:
Encryption:
According to a study by Ponemon Institute, the average data breach cost is

$3.86

million, and companies that use encryption can save up to $360,000 in breach costs.

The same study found that

54%

of companies do not have an encryption strategy, putting them at risk for data breaches and regulatory noncompliance.
Access control:
The 2021 Verizon Data Breach Investigations Report found that

61%

of data breaches involve compromised credentials.

Strong access control measures, such as

multi-factor authentication

, can significantly reduce the risk of unauthorized access and credential theft.
Monitoring:
A study by IBM found that it takes an average of

280

days to detect and contain a data breach.

Implementing continuous monitoring and real-time threat detection can help organizations identify and respond to potential threats more quickly.
Incident response:
The Ponemon Institute found that having an incident response plan can save organizations an average of

$2

million in breach costs.

Despite this, only

25%

of organizations have a formal incident response plan in place, according to a study by the SANS Institute.
Business continuity and disaster recovery:
According to a Disaster Recovery Preparedness Council report, the average cost of IT downtime is

$5,600

per minute.

Implementing a business continuity and disaster recovery plan can help organizations minimize the impact of downtime and quickly recover from disruptions.


Get Started With the Right Cybersecurity Strategy for Your Business
This article will help you create the best strategy for your business data. It also makes sense to take professional consultation from experts. All you need is to find a reliable cybersecurity solution provider like advansappz; known for comprehensive cybersecurity solutions and consultation services to protect your business from unwanted threats.   
Frequently Asked Questions