In the ever-changing business world, sales teams face the constant challenge of streamlining operations, optimizing pricing, and delivering impeccable customer experiences. That's why having the right tools and strategies is crucial for success. When elevating your sales strategy, Salesforce's dynamic products have proven to be a game-changer for businesses across various industries. 
From Salesforce Sales Cloud to Marketing Cloud and everything in between, this comprehensive suite of products is designed to strengthen your sales team and drive revenue growth. In this article, we explore how Salesforce products can transform your sales strategy and help you achieve unparalleled success.
Streamline Sales Operations with Salesforce Sales Cloud
Optimize Sales Operations
Salesforce Sales Cloud is a powerful CRM tool that streamlines sales operations. It provides a centralized platform where your sales team can efficiently manage all aspects of their sales activities. This includes maintaining contact information, tracking leads, driving opportunities, and overseeing sales. This streamlining simplifies the day-to-day work of your sales team, making it easier for them to manage their tasks and interactions with potential and existing customers.
Improve Efficiency 
With Salesforce Sales Cloud, your sales team can become more efficient in their daily work. The platform offers features that automate repetitive tasks, reducing manual data entry and time-consuming administrative work. For example, it can automate follow-up emails, lead assignments, and even forecasting. This automation not only saves time but also reduces the chances of errors, ensuring that your team can dedicate more of their time to selling and building relationships.
Boost Productivity
By streamlining operations and automating tasks, Sales Cloud contributes to higher productivity within your sales team. The platform helps your sales representatives work more effectively, allowing them to engage with more leads, make more sales calls, and close deals faster. With better access to information and less administrative work, your sales team can focus on what they do best: selling and growing your business.
Lead and Opportunity Management
Salesforce Sales Cloud provides robust tools for lead and opportunity management. This means your sales team can effectively track and manage potential customers from when they show interest (lead) to closing a deal (opportunity). The system allows for the systematic organization of these leads and opportunities, ensuring that none slip through the cracks and that each one receives the appropriate attention and follow-up.
Scalable and Customizable
One of the advantages of Salesforce Sales Cloud is its scalability and customization. It can adapt to the requirements of businesses of all sizes, from small startups to large enterprises. As your business grows, Sales Cloud can grow with you. It's highly customizable, allowing you to tailor it to your unique business needs. You can create custom fields, workflows, and processes that align perfectly with your sales strategy and objectives.
Optimizing Sales Efficiency with Salesforce Products
Unlocking the Potential: Salesforce CPQ
Salesforce CPQ empowers businesses to configure complex products, ensure accurate pricing, and generate professional quotes with ease. It streamlines the sales process, eliminating errors and boosting productivity.
Seamless Integration with MuleSoft
MuleSoft acts as the connective tissue, seamlessly integrating Salesforce CPQ with various data sources, applications, and systems. This real-time connectivity ensures that your sales teams can access the most up-to-date information, making informed decisions effortlessly.
AI-Powered Insights and Recommendations
AI takes the stage with Salesforce CPQ, providing invaluable insights and recommendations. Here's how it transforms your sales game:
Product Recommendations: Artificial Intelligence analyzes historical data and customer preferences to suggest relevant products or services. This not only enhances upselling and cross-selling opportunities but also personalizes the buying experience.
Dynamic Pricing Optimization: AI-driven dynamic pricing adapts to market conditions, ensuring your quotes remain competitive. It considers factors like demand, market trends, and historical data to maximize revenue while staying attractive to customers.
Automated Quote Generation: Say goodbye to manual quote creation. With AI, quotes are generated automatically, saving time and ensuring consistency across your sales team's communications.
AI-Powered Insights Driving Smart Decisions
AI's ability to sift through vast amounts of data generates actionable insights. It helps businesses refine strategies, make informed decisions, and stay one step ahead of the competition.
What is Salesforce Commerce Cloud?
Salesforce Commerce Cloud, formerly Demandware, is a cloud-based platform that empowers businesses to create and effectively manage their online retail operations.
With this Cloud, businesses can deliver personalized shopping experiences to their customers by tailoring product recommendations and promotions based on individual preferences. This high level of personalization enhances customer satisfaction and drives sales. Additionally, it enables companies to establish a solid online presence across various digital channels.
Role of Salesforce Commerce Cloud in Improving Sales
Order Management System (OMS)
An Order Management System (OMS) is a streamlined computer program businesses use to manage customer orders efficiently. It handles order processing, inventory management, and shipping optimization and ensures timely deliveries. OMSs are particularly beneficial for online stores and product-centric companies, enhancing operational efficiency, customer satisfaction, and cost savings.
Commerce GPT
AI, including Commerce GPT, is reshaping e-commerce, and Commerce Cloud incorporates this advanced AI tool. It interprets customer preferences, forecasts trends, and crafts product descriptions and marketing content. This AI assistant elevates personalization, delivering a customized shopping experience for every customer.
Salesforce payments
In e-commerce, payment processing is vital, and Commerce Cloud includes Salesforce Payments, an integrated solution. It ensures secure payment processing, lowers cart abandonment, and offers a smooth checkout. With multiple payment options, such as credit cards and digital wallets, it caters to diverse customer preferences, enhancing satisfaction and loyalty by providing a convenient, seamless payment experience to a broader audience.
What is Salesforce Slack Sales Elevate?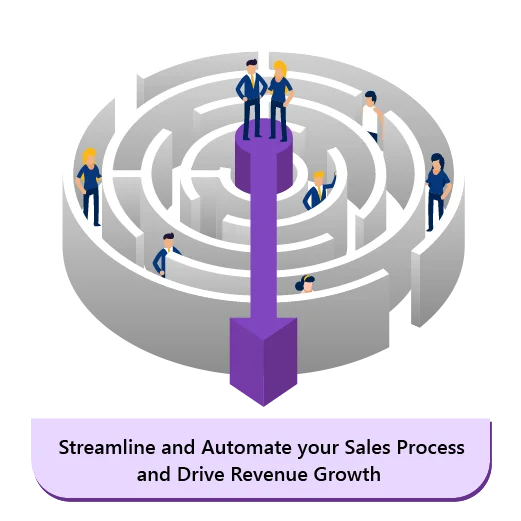 Salesforce Slack Sales Elevate seamlessly integrates Sales Cloud and Slack. It consolidates your opportunities, accounts, and metrics into your existing sales conversations, enhancing your workflow by incorporating CRM data.
Here are some of the benefits of using Salesforce Slack Sales Elevate
Improved productivity: Sales reps can spend less time switching between different tools and more time selling.
Accelerated sales cycles: Teams can stay aligned and move deals forward faster with a single view of the customer and real-time updates on account activity.
Increased visibility: Sales leaders have greater visibility into team performance and pipeline health.
Improved collaboration: Sales reps can collaborate more easily with each other, as well as with other teams such as marketing and customer support.
Final Words
Salesforce's suite of products includes Sales Cloud, Service Cloud, Financial Services Cloud, and Marketing Cloud. These products provide a comprehensive and tailored solution for businesses looking to elevate their sales and customer service strategies. They streamline operations, improve efficiency, and boost productivity, making them indispensable tools for organizations of all sizes. They deliver exceptional customer service, address the unique needs of the financial services industry, and create data-driven marketing campaigns. In this way, they empower businesses to achieve sales excellence and drive customer satisfaction.
Regarding Salesforce's product, advansappz's expertise and solutions play a crucial role. They customize and optimize Salesforce's offerings to meet the unique requirements of your business. Their specialized knowledge and support ensure that you harness the full power of Salesforce, enabling you to meet and exceed your sales and customer service objectives, ultimately leading to sustained success and growth in today's competitive business landscape.
Frequently Asked Questions