In today's fast-paced business environment, organizations need to keep up with technological advancements to remain competitive. With the advent of automation and digitization, businesses are turning to IT consulting firms to streamline their operations and stay ahead of the curve. IT consulting can help businesses automate their business processes to achieve efficiency, cost savings, and improved customer experiences.
A study by Blue Prism shows that by automating 40% of the process, companies can save up to 100 FTEs.


What is Business Process Automation?


Business Process Automation (BPA) refers to the use of technology to automate manual, repetitive, and time-consuming tasks in a business process. BPA aims to reduce errors, increase efficiency, and save time and money by automating routine tasks such as data entry, report generation, and customer service.
Now, we will explore the role of IT consulting in BPA and how it can help businesses improve their processes, reduce costs, and increase efficiency.


Identifying Inefficiencies
The first step in BPA is identifying inefficiencies in current business processes. IT consulting firms can help businesses with this task by conducting a thorough analysis of the business's operations. The analysis includes understanding the workflows and identifying bottlenecks, time-consuming manual tasks, and areas where automation can increase efficiency.


After identifying the inefficiencies, the next step is to design a solution. IT consulting companies can help businesses design solutions that are tailored to their specific needs. The consulting team will work with the business to create a roadmap that outlines the automation process, the technologies to be used, and the expected outcomes. The roadmap is essential in ensuring that the automation process aligns with the business's goals and objectives.


Once the roadmap is complete, the IT and consulting services team will implement the automation system. This involves configuring the software, testing, and validating the system to ensure it meets the business's requirements. The IT consulting team will work closely with the business to ensure that the automation system is integrated smoothly into the existing processes.


Training and support are crucial to the success of BPA. IT consulting companies near me provide training to the business's employees on how to use the automation system. They also provide ongoing support to ensure that the system is functioning correctly and to address any issues that may arise. IT consulting firms help businesses maximize the benefits of BPA by ensuring that their employees are adequately trained to use the system.
Moving forward, let us learn about the amazing benefits of IT consulting in business process automation.


Benefits of IT Consulting Solutions in Business Process Automation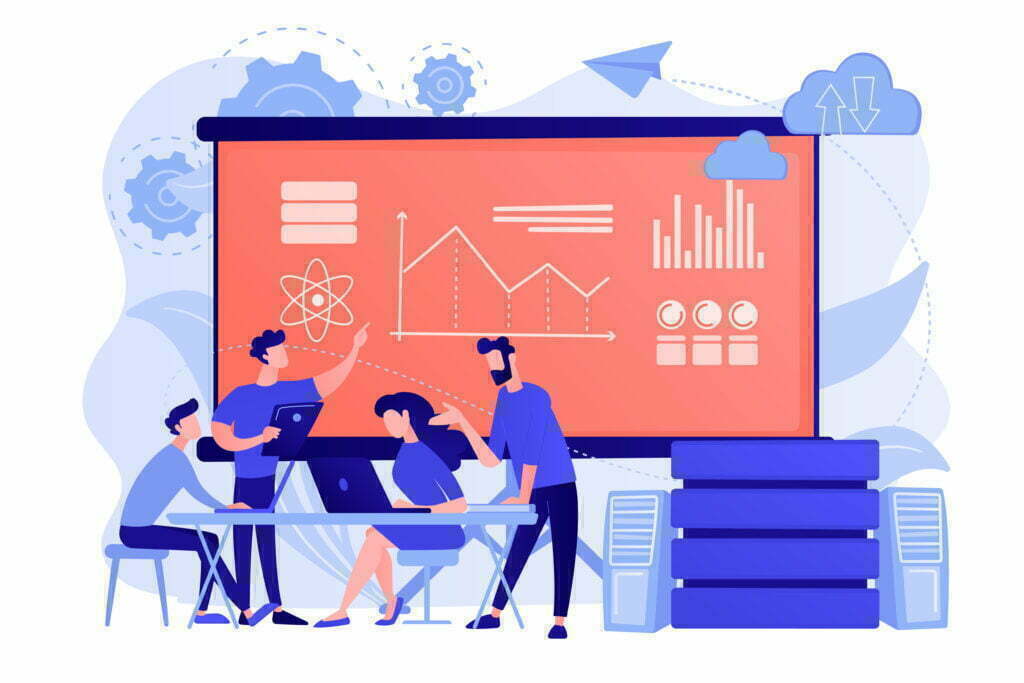 One of the primary benefits of IT consulting for small business process automation is increased efficiency. Businesses can free up their employees to concentrate on more strategic duties by automating repetitive tasks. This can lead to increased productivity and reduced operational costs.


Improved Customer Experiences
With automation, businesses can improve their customer experiences by providing faster and more accurate responses to customer inquiries. By automating tasks such as order processing, customer service, and billing, businesses can provide a seamless and efficient customer experience.


By automating tasks, businesses can reduce the time and resources required to perform them manually. This can lead to significant cost savings over time, especially for businesses with large volumes of transactions.


Manual data entry is prone to errors, which can lead to costly mistakes and inefficiencies. IT consulting can help businesses automate their data entry processes to reduce errors and ensure data accuracy. This can lead to better decision-making and improved business outcomes.


As businesses grow, they need to scale their operations to meet the increasing demand. IT consulting Texas can help businesses automate their processes to accommodate growth and ensure scalability. With automation, businesses can handle larger volumes of transactions without the need to hire additional staff.


In today's competitive business environment, companies need to stay ahead of the curve to remain relevant. IT consulting industry trends can help businesses gain a competitive advantage by automating their processes and improving their efficiency, customer experience, and cost savings.


How to the right IT Consulting Company for your business?
Choosing the right IT consulting company can be a critical decision for your business. Here are some tips that can help you find the right IT consulting company for your business:


Identify your business needs: The first step in choosing an IT consulting company is to identify your business needs. Determine what type of services you need, such as software development, cybersecurity, cloud services, or IT infrastructure management.


Research potential companies: Research potential IT consulting companies online. Look for reviews, case studies, and testimonials from their previous clients. Also, check their expertise in your industry, the size of the company, and their team's qualifications.


Check their experience: Look for companies that have experience working with businesses similar to yours. Check their portfolio to see the type of work they have done in the past and the clients they have served.


Assess their communication skills: Communication is vital when working with an IT consulting company. Ensure they have good communication skills and can provide you with updates on the project's progress.


Consider their pricing and billing structure: IT consulting companies have different pricing and billing structures. Choose a company that can provide you with a pricing model that fits your budget and needs.


Evaluate their technical skills: Check the technical skills of their team members and make sure they are proficient in the technology you need. Ask about their certifications, training, and the tools they use.


Consider their support and maintenance: Choose a company that provides ongoing support and maintenance services to ensure your IT infrastructure runs smoothly.



Also Check: Best Practices For Successful IT Project Management


Conclusion
IT consulting and services companies play a crucial role in BPA, providing businesses with the expertise needed to identify inefficiencies, design solutions, and implement automation systems. With the right IT consulting partner, businesses can streamline their processes, reduce costs, and increase efficiency. BPA is an essential tool for businesses looking to remain competitive in an increasingly fast-paced and technology-driven market. By embracing BPA, businesses can position themselves for long-term success and growth.